Wood Look Tile in Feasterville, PA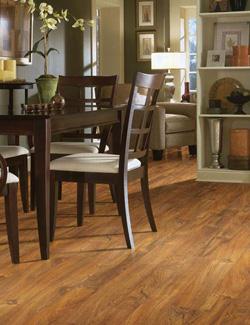 Upgrade the look of your home with Feasterville Floor and our beautiful wood look tile in Feasterville, PA. These tiles are designed to mimic the appearance of real hardwood or laminate while providing the known durability of ceramic or porcelain. This lets you add an elegant wood-look to any room in your home, including high moisture areas where hardwood isn't recommended like kitchens or bathrooms.

Limitless Design Options
When planning your new floors, our team is here to help. Our design experts can provide you advice on what surface would work in each room of your home. We can help you decide the right colors and patterns to match your existing décor and aide you with choosing which wood plank porcelain tile is the right fit for your home.
With the vast collection of tiles we offer in our showroom, you will have no problem finding a flooring solution that is perfect for your renovation goals. To learn more about the tile surfaces we have to offer or to discuss your design plans with our team, visit our store. We are always happy to help you explore our vast collection and provide you advice on which solution, including wood plank ceramic tile, is the right one for you.

A Robust Flooring Solution
As a busy homeowner, you want a flooring surface that is resilient, long lasting and easy to maintain. That's why choosing a tile floor is the right option for you. Crafted using robust materials, tile floors are nearly impervious to moisture and will not shift or warp when they get wet.
Tile is also a great conductor of heat and will help to keep your floors warm in the winter and cool in the summer. Additionally, porcelain and ceramic wood tiles are very easy to maintain, with many spills wiping away quickly with a simple cloth or mop. This ease of maintenance means you can keep your new surface looking great for years.

Complete Installation Services
After you choose your new floors, let our team take care of installing them in your home. Our professional installers have experience working with all the surfaces we offer and will ensure that your new ceramic or porcelain wood tile floors fit perfectly into their rooms. This way your new tile surface will look as excellent in your home as it did in our showroom, and you gain peace of mind that it will last for many years.


Contact us when you are looking for tiles with the appearance of natural hardwood for your home. We proudly serve Feasterville, Holland, Southampton, Warminster, Willow Grove, Levittown, Fairless Hills, Cheltenham, Ambler, Glenside, Yardley, Newtown, Morrisville and Bristol, PA, as well as the surrounding areas.