Luxurious Carpet Flooring in Feasterville, PA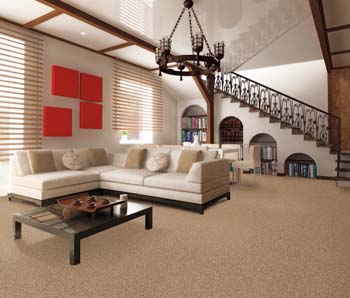 Add comfort and style to your spaces by installing new carpet flooring in Feasterville, PA. At Feasterville Floor, we carry a wide variety of carpeting for your home or business. We have an enormous number of colors and styles available for you to choose from, so you can personalize your carpet to match your specific tastes. No matter what kind of look you're going for with your carpet, our designers will find the right style, color, and pattern for your tastes.

Carpet remains a popular choice for virtually any room or purpose, providing warmth and beauty to any setting. Soft and luxurious underfoot, carpet floors make rooms inviting and comfortable. Not only does it provide color and texture to your floors, it can also reduce energy bills by warming your room and providing insulation. Outdoor carpet can transform a drab patio into a favorite place to relax. Whether you're looking to upgrade your old, lifeless carpet, or want to enhance the comfort of your living room, carpet is the way to go.

Established in 1959, our family-owned-and-operated business has since become the preferred provider of quality carpeting and carpet installation services. Area residents have come to rely on the expertise of our expert carpet consultants to guide them through our vast selections. We look forward to helping you pick the ideal flooring of your dreams, be it Berber carpet, textured carpet, or another one of our high-quality options.
Berber Carpet: Designed for Comfort & Durability
There are many different types of carpet available on the market today. Few meet the durability, comfort, and aesthetics of Berber carpet. Originally used in commercial settings, this flooring has undergone many changes through the years. Today, it has become a popular choice for homes. In fact, it's commonly found in finished basements, home offices, recreational rooms, three-season rooms, children's playrooms, and other areas.

For elderly people and children, this option is a great choice. If a fall does occur, your carpet flooring will act as a cushion, minimizing the occurrence of injuries. The comfort factor is also an important aspect of carpet flooring. Imagine kicking off your shoes and walking across a soft, beautiful new carpet. With a range of textures to choose from, you're sure to find a carpet that feels wonderful under your feet.

Stylish in design, Berber carpet is also one of the most durable options available in the carpet industry. It vacuums easily, leaving behind no marks or footprints. Its unique loop-pile design helps it withstand higher traffic areas, so it will look newer longer. That isn't all that sets it apart.
Carpet Floors for Every Need
No two homes are alike, which is why our carpet store features an extensive array of products and styles for any application. Choose from our selection of superior carpeting options from Mohawk®, Shaw®, STAINMASTER®, Resista®, Tigressá®, and other trusted brands to discover your style. Some of our most popular choices include:
Textured carpet
Shag carpet
Loop carpet
Berber carpet
Stain resistant carpet
Frieze carpet
Turn your house into home you love with new carpeting. We are committed to providing you with the best service and endless options. Schedule your in-home visit to discuss the different carpet types, patterns, styles, and fibers available. For your convenience, our specialists can also help you select the proper carpet padding to improve your room's sound absorption and maximize the life of your carpet.

Another advantage of installing carpet flooring is one that many people never think about: sound reduction. With all of the electronic devices active in a modern home or business at any time, things can get a little noisy. Carpet absorbs soundwaves, making everything quieter. For those who live in apartments, condos, or duplexes with downstairs neighbors, this benefit is priceless. You'll enjoy better sleep and quieter evenings at home with the addition of a new carpet. This outstanding benefit also applies in offices and other commercial spaces. When you have a multi-floor building, you don't want your employees being distracted or bothered by sounds coming from the floors below or above them. Carpet floors will help prevent noises from traveling floor to floor.
Fast Carpet Installation Services
Some retailers offer low prices, but also low-quality installation work. Other stores expect you to find a professional to handle your carpet installation, an added expense and headache that you just don't need. At our carpet store, we believe that service should extend beyond the sale, which is why we offer hassle-free carpet installation services.
In fact, when you turn to us for your carpet needs, you will not only benefit from our low, affordable prices, but our effective and efficient carpet installation services! Our Ultimate Confidence Guarantee gives you peace of mind knowing that you are getting the highest quality product available. If the product doesn't meet your expectations, you can count on our friendly staff to go above and beyond to make it right so that you are satisfied.

Contact us when you need beautiful carpets. We serve our customers in Feasterville, Holland, Southampton, Warminster, and Willow Grove, Pennsylvania.